Air Conditioning R1234YF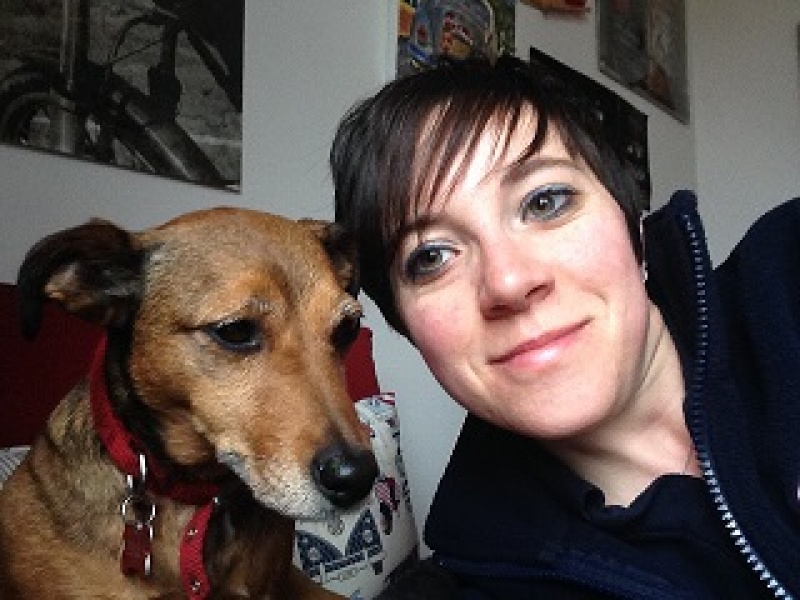 By Verity
Thursday 9th July 2020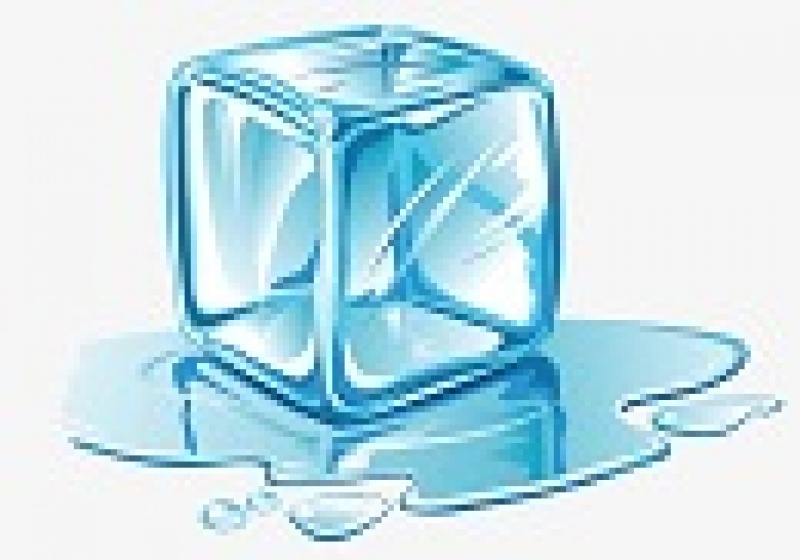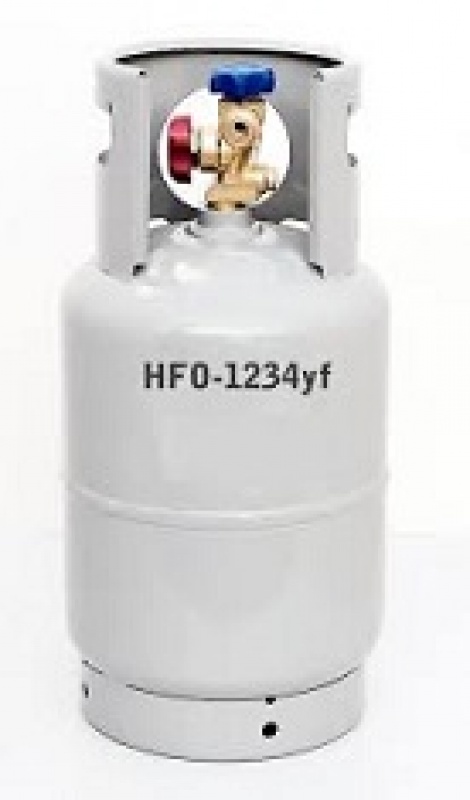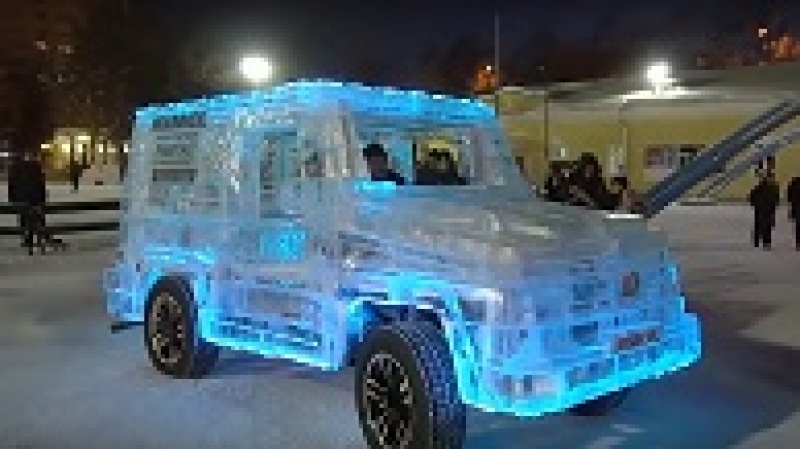 Coming soon! The new Air conditioning gas R1234YF which most cars have from 2013 onwards. We are always investing in the latest equipment to keep up with the ever changing technology, regulations and laws. Therefore we have purchased the latest machine which enables us to carry out Air conditioning re-gas and necessary work involved with cars built with the system.
WE DO USED CAR SALES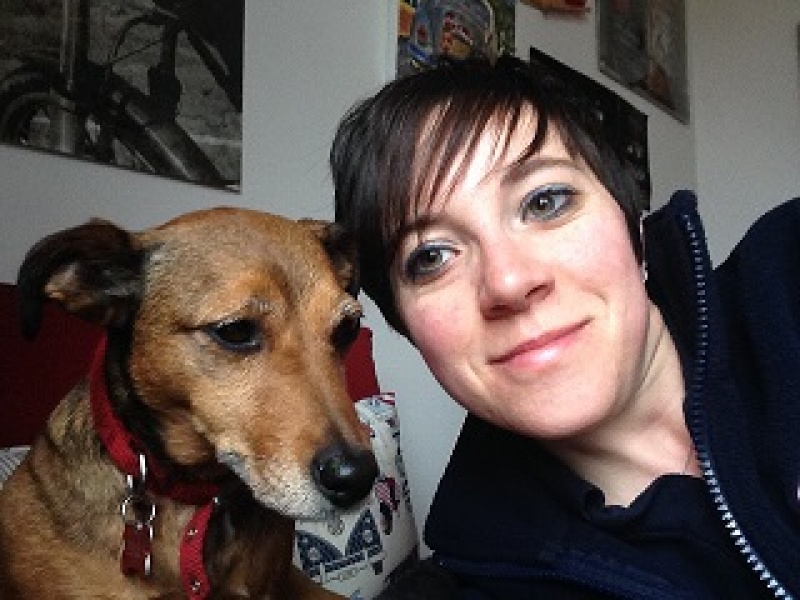 By Verity
Tuesday 21st February 2017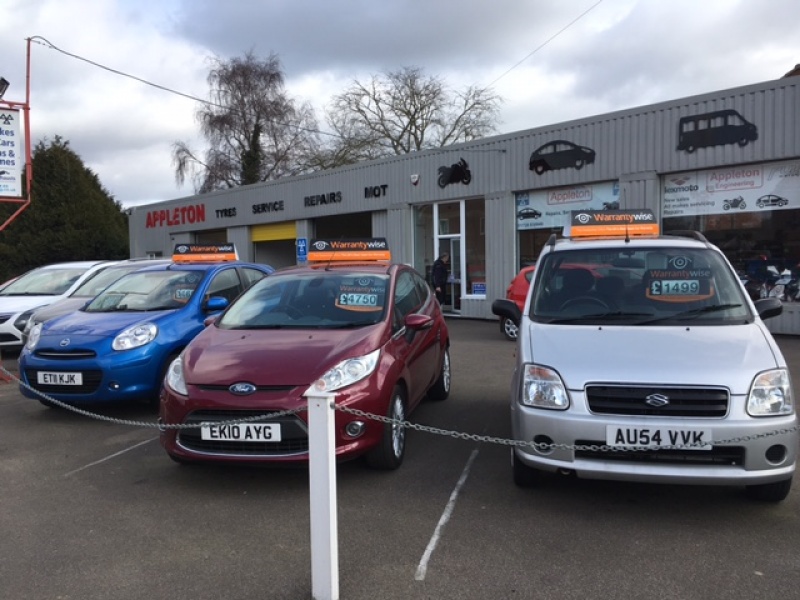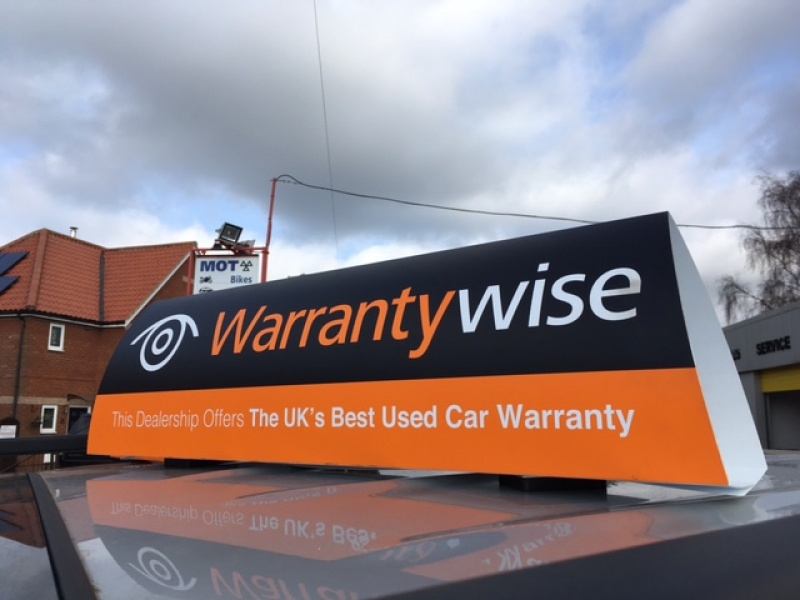 See our 'used vehicles' page for current car sales
Four Wheel Alignment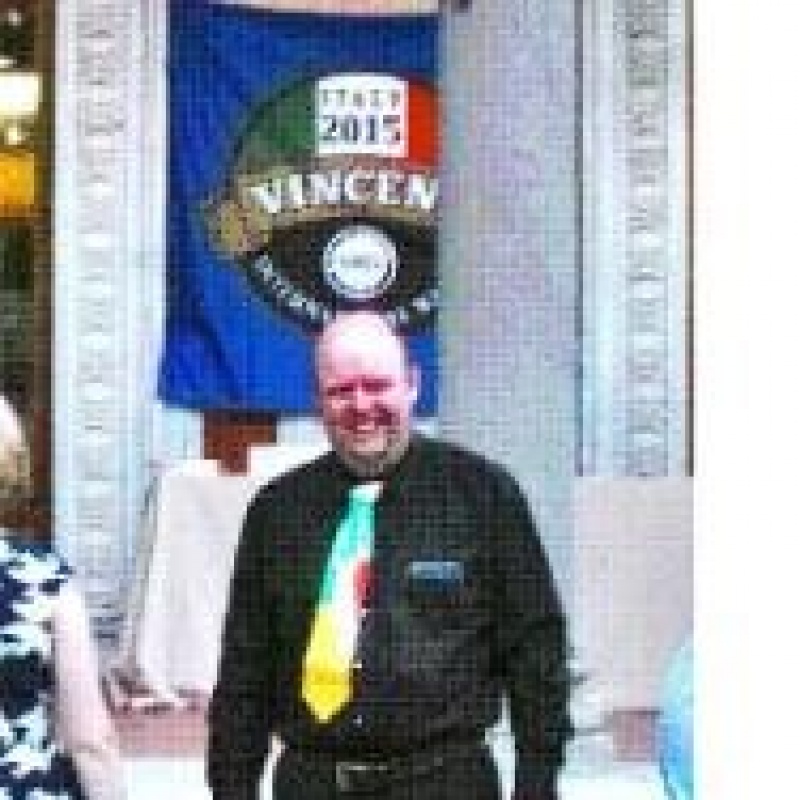 By Pete Appleton
Thursday 4th February 2016
The time finally came to update our faithful old tracking gauges for a new, laser, four wheel alignment system. Of course any equipment is only as good as the person using it so we have all had a fairly intensive brush up on steering geometry. It is ok to throw terms like 'caster, camber, thrust angle, toe in and set-back' around but it is not until you have to explain it to someone that you really think about it.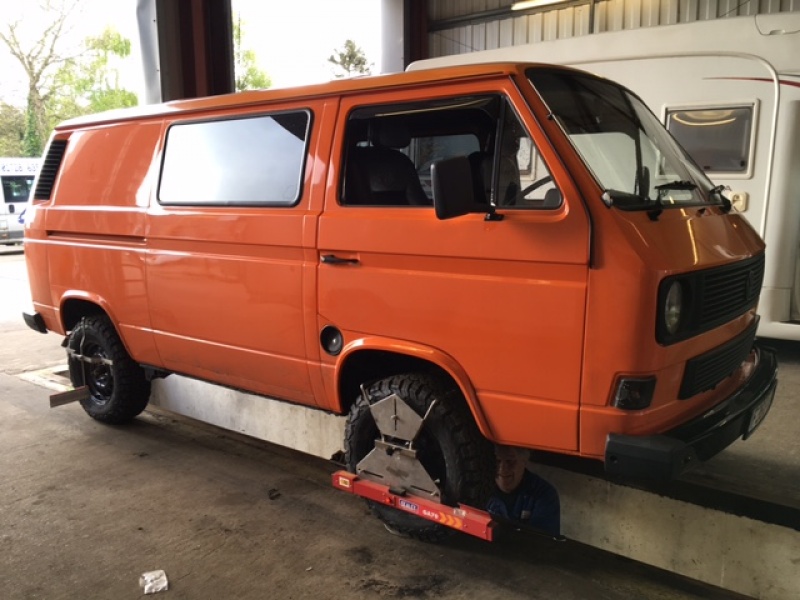 What is all the fuss about wheel alignment then? Well, it is pretty obvious. The front wheels are linked to each other and to the steering wheel by many components. A bit of distortion or mis-adjustment in any of these will result in each of your wheels pointing in a slightly different direction. As you go up the road they each want to go their own way and you end up dragging them sideways. This results in extra fuel consumption, tyre wear and poor handling. This can be caused by a bit of wear, bumping up a kerb too hard or whacking a deep pot hole. Who hasn't seen a steering wheel that you have to hold offset to travel in a straight line? You would hope that the car didn't come out of the factory like this so it is a clue that something is out of adjustment. Uneven tyre wear is also a sign that something is not right.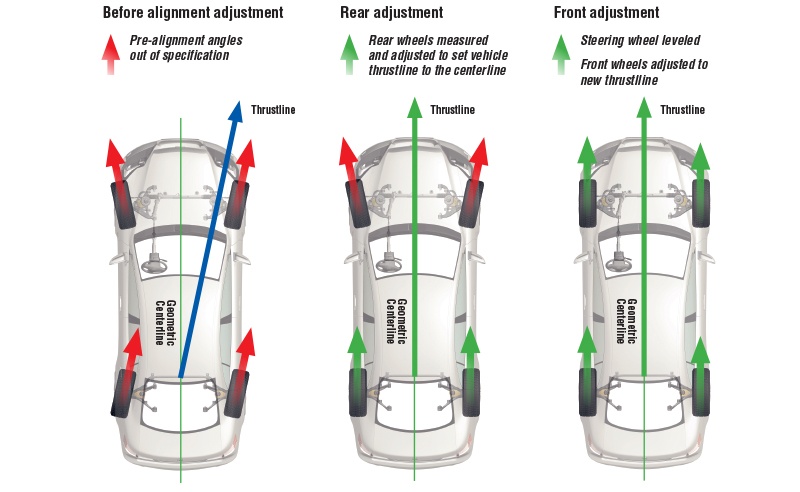 The back wheels are equally important. Many modern cars have adjustable rear geometry. The picture above shows how you can compensate for some front mis-alignment by holding the steering wheel off centre. Now have a think about the back wheels. If they are skewed ( alright, it is called thrust angle ) then the back of your car will step out one way.